Science says Magnetic Therapy may work. As they say about acupuncture. But, like many athletes that use it around the world, our customers say...
OOHH YEAH, IT DOES!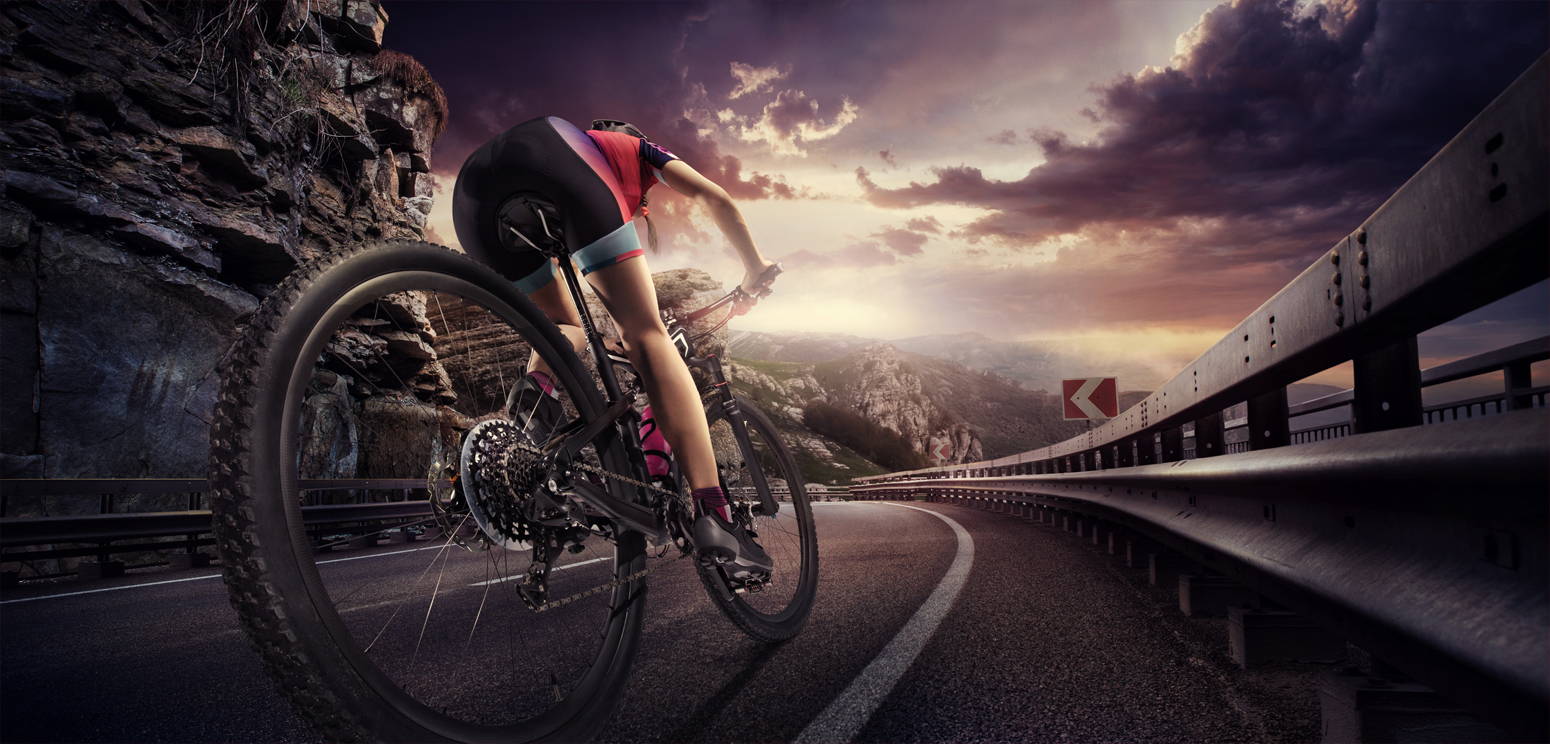 Science says Magnetic Therapy may work, as they say about acupuncture. But, like many athletes that use it around the world, our customers say...
OOHH YEAH, IT DOES!
WHAT IS MAGNETIC THERAPY?
Magnetic therapy (or magnotherapy) is a practice involving the use of different kinds of harmless magnetic fields on the body to help boost your overall sleep and health. Using magnetic therapy has a huge advantage because it's safe, non-invasive, it lasts for a lifetime, and have no side effects. Research studies agree that you can use magnetic therapy as often as you need to.
WHAT ARE THE BENEFITS OF MAGNETIC THERAPY?
In recent years, several studies have been made which suggests that magnetic therapy can have a pain-relieving capacity and many health professionals around the world consider magnetic therapy as a natural and side-effect-free therapy. Some studies show people with chronic back pain report obtaining significant relief by sleeping on a magnetic mattress and using magnetic seat cushions. Regular use of magnets may even help prevent asthma and relieve headaches, and insomnia.
Our earth is a huge magnet, with a North and South Pole. Magnetism is vital to all living organisms. Humans have millions of magnetic fields in our bodies, small, weak internal magnetic fields, which control such functions as nerve impulses, heart rate, and brain waves. Every cell in our body has its own electrical circuit. Nutrients and waste products are supplied and disposed of by ions-electrically charged particles. An example is the positively charged iron ion (F++) which is found in the hemoglobin inside our red blood cells. Its purpose is to bind oxygen molecules to themselves and carry oxygen from the lungs into the bloodstream and our body's tissues and organs. Yes, our body is full of magnetism and small electrical circuits.
WHAT DO WE KNOW ABOUT MAGNETIC THERAPY'S EFFECT?
We know that magnetic therapy has been used to promote health for thousands of years. Magnetic therapy was frequently used in the 1700s, but interest plummeted in step with advances in medicine. In recent decades, the method has come back into vogue, but now as an alternative therapy. Magnet therapy cannot replace traditional medical treatment. Human beings are individuals and respond differently to different treatments, and that is the case with magnetic therapy as well. Some people have a huge effect from magnetic therapy and others less. There are no known side effects from using magnetic therapy products.
PAIN RELIEF is the most common use of magnets. Wounds and painful areas of the body are marked by a lack of oxygen and poor circulation. It is believed that magnetic stimulation helps to increase the blood circulation. A negative magnetic field is used to normalize disturbed metabolic functions causing painful conditions like inflammation and cell degeneration. Magnetic fields put directly on top of the head has been proven to have a calming effect. Magnets may increase the capillary blood flow which may help flush lactic acid and other inflammatory agents that build up in the tissue helping to relieve pain and inflammation.
WHAT TYPE OF MAGNETS THE TENDER SLEEP MAGNETRESS USES?
Tender Sleep Magnetress uses the BIOflex® technology (bio-magnets, magnets with Concentric Circular Magnetization), which are specifically designed for human use.
Our magnetic therapy is based on static, permanent magnets. All our products are made from the highest quality for maximum strength and durability. We have the internationally patented BIOflex® magnet in all our products, with its unique circular design. Our vision is quality products to good effect and safety for the user. We are constantly working on product development and improvement of our products. Our unique product will provide the result as well as comfort (from the latex) and pressure relief (from the gel memory foam) for the customer. BIOflex® magnets are manufactured to high-quality standards.
We have chosen to embed the BIOflex® magnetic technology into products that are easy to use so that everybody can benefit from them. The products are manufactured for daily and long-term use, all so that the body can be kept continuously close and comfortable to the magnets.
The magnetic technology is well thought out and placed strategically in the products. The distance between the body and the magnet is kept as short as possible for maximum effect. The comfort factor is high because the magnets are soft and cannot be felt during use. Magnetic therapy is effective regardless of location on the body due to its circular design, which also means that the magnet can be turned and rotated as you want.
WHY SHOULD I TRY MAGNETIC THERAPY?
There could be many reasons why you should put Tender Sleep Magnetress to the test. Do you suffer from any of these conditions?
● Sleep Problems
● Muscle or Joint Pain
● Poor Blood Circulation
● Cramps in Legs and Feet
● Tensions in the Body
● Back and Neck Problems
● Tension Headache
● Cold and Aching Feet
Magnetic therapy boosts your blood flow and by doing so increase the amount of oxygen being carried around your body and the consequence from that is that your body's capacity to revive, heal and rejuvenate itself is improved.
The most common reason why many starts using Tender Sleep Magnetress is sleep problems. Sleep problems may, in turn, be caused by several factors such as tension, difficulty to relax or joint and muscle discomfort. Many users recount feelings of calmness, invigoration, and warming of the body. Tender Sleep Magnetress may contribute to a more mobile and active life, and physically active people may notice that their body gets better at recovering from exercise.
ARE THERE ANY NEGATIVE SIDE EFFECTS TO USING THERAPEUTIC MAGNETS?
Absolutely none! Magnet therapy is a natural alternative to toxic pain-relieving drugs. You have nothing to lose and everything to gain!
Magnets are safe for use by most people except for people who have pacemakers, insulin pumps or other automated drug delivery stents or devices. Since studies have never been done on pregnant women, we advise women to hold off on using magnets while pregnant. Also, keep laptops, cell phones, computer disks, videotapes, video monitors, credit cards and any other magnetic media away from your mattress as those may present malfunction or have their data deleted when exposed to magnetic fields.
HOW LONG WILL IT TAKE FOR ME TO FEEL A DIFFERENCE WHEN USING THE MAGNETS?
Multiple factors determine the results you may experience when using magnetic products. Every person is unique in their response to magnets, and each condition may differ from individual to individual. We give you 101 nights for a reason - use them! Our team feels that in that period, you'll be able to determine whether the mattress is right for you. You may need some time to adjust to it. - your muscles need to unlearn bad habits and get acclimated to the added support and to the benefits of Magnetic Therapy that the Tender Sleep Magnetress provides. We encourage all our customers to snooze on our mattress for at least a month to best evaluate the mattress and its benefits.
MAGNETS ARE ALL THE SAME, SO A FRIDGE MAGNET WOULD WORK JUST AS WELL?
NO! Magnets are not all the same. Magnets come in all different shapes and sizes, but we can use magnets according to their properties. You can get them made from different materials and at different strengths. Fridge magnets measure approximately 200 gausses in strength and are usually made from ceramic ferrite, a most popular magnet. Ceramic ferrite magnets are heavier and larger than neodymium magnets for example. The MAGNETRESS mattresses use one of the most advanced bio-magnetic technology in the market called BIOflex®, which are specifically and exclusively designed for human medical use.
BIOflex® - magnets feature a permanent concentric circular magnetization with alternating polarity and particularly strong magnetic fields providing deep penetration in the tissue exposed. In part patented, this technology represents the latest state of knowledge in the field of magnetism.
The BIOflex® magnet soft round design makes it ideal for close body contact and thereby maximum effect. The magnet is measured in Gauss or Tesla. BIOflex® the brand was founded in 1986 and is considered a pioneer in magnetic therapy. This patented unique magnet is manufactured in Germany and is frequently used internationally especially in Europe, Canada, and Japan. BIOflex® is a static and permanent magnet and optimized with the right strengths for maximum effect.
WILL MAGNETS RELIEVE PAIN IN MY BODY?
Bio-magnets are not medication or medical treatment and do not work in the same way as painkillers. Painkillers block the pain from reaching the brain, and different types of painkillers work on different areas within the region of the damage to block the pain.
Magnets do not block pain signals they actually MAY HELP to treat the cause of the pain. Placing a magnet onto an area that has been damaged (either an ailment like arthritis or an injury to the area) may increase circulation and blood flow to this area. This is obviously a complex chain of events and takes time. It is not like taking a painkiller that will have a quick effect; this process can take several days or even weeks depending on the person.
WEARING MULTIPLE MAGNETS AT THE SAME TIME COULD BE HARMFUL?
There have been no known or reported side effects of any number of magnets worn continuously. Magnets are natural and safe and the more magnets you wear, the more benefits, you will receive from them. There is no problem using or wearing several magnetic devices at the same time. An MRI (magnetic resonance imaging) scanner at a hospital works by using very high gauss (the unit of measurement) magnetic fields which penetrate the entire body. In an average scanner they use a magnetic strength of 15,000 gausses when you compare this with a standard healing magnet of 800 - 3000 gauss you will realize that they are completely safe. There have been no reported problems with the use of magnetic equipment, and doctors use them every day.
CAN MAGNETIC THERAPY CURE ANY HEALTH CONDITION?
Magnetic therapy IS NOT A CURE! Magnetic therapy is not a medical treatment or any kind of treatment. Tender Sleep MAGNETRESS is not a medical device or any type of magnetic device. Bio-magnets may help treat the symptoms of the ailments that you suffer with, but you SHOULD LOOK FOR MEDICAL ADVICE AND HELP, first of all. When your pain and discomfort have been resolved, you will still have the ailment. Magnetic therapy may slow down the effects of progressive conditions, e.g., arthritis, but they cannot cure it. There is no cure for arthritis. Pain, inflammation, stiffness, discomfort, and swellings are the result and symptoms of many conditions, and it is, in fact, these symptoms that stop us from doing the things we used to do like gardening, rambling, or even just climbing the stairs. The magnets may relieve these symptoms and even though they will not cure the underlying problem the fact that they have resolved your symptoms equates to you being able to do the things you love to do. The bio-magnets may act as an aid to the body's own repair system, but it isn't a miracle cure of any kind.
MAGNETIC THERAPY DIDN'T HELP MY FRIEND SO it WON'T  HELP ME EITHER?
It is true that magnets don't work for everyone, but they do work for most of the people, so just because your friend didn't benefit doesn't mean that you won't. People react to magnets at very different rates, some absorb the magnetism really quickly and get relief from their pain within a few days and then some people are very slow to absorb the magnetism, and it can take up to 8 - 12 weeks for these people to receive any benefit. Most people find relief after 2 weeks. Your friend may not have been using the magnets correctly; You won't actually know if magnets don't work for you unless you use them correctly. That's why Tender Sleep will get you a 101-night trial to test for.
HOW LONG HAVE MAGNETS OR MAGNETIC THERAPY BEEN USED?
Magnets have been used for thousands of years. They were first discovered around 3000 years ago when a boy called Magnus, a Sheppard boy, was walking on Mount Ida with iron in his sandals and found that his feet were sticking to the rocky mountain that he was walking on. The rock was in fact lodestone which is a natural magnetic material and was the first documented magnetic material. It was named after the boy who discovered it, Magnus.
Some studies show Cleopatra was probably the first celebrity to use magnets.

It is documented that she slept on a Lodestone to keep her skin youthful. The therapeutic knowledge was passed to the Greeks who have been using magnets for healing since 2500 BC Aristotle, and Plato talked of the benefits of Lodestones in their work.
Magnets have been used in Chinese medicine from around 2000 BC in-conjunction with reflexology and acupuncture. It is still used today as a first line treatment for many common complaints.
CAN I USE AN ELECTRIC BLANKET WITH MY TENDER SLEEP MAGNETRESS?
Yes, you can use an electric blanket along with your magnetic mattress. The mattress can withstand temperatures up to 150F.
CAN WE LIE DOWN ON MAGNETIC MATTRESSES WHEN WORKING WITH ELECTRICAL EQUIPMENT?
Most equipment would not be affected. However, it's not recommended to place computers, hard drives, pen drives, cell phones, video disk, CD disk or any electrical equipment directly on magnetic mattresses or magnets, as this close proximity may cause damage or data erased. Anything that uses a magnetic strip or part that contains information (e.g., a credit/debit card) should be kept away from magnets as they may cause damage to the strip and erase the information contained on the strip rendering it useless.
IS THERE A WARNING ABOUT THE MAGNETIC MATTRESS?
Yes. Tender Sleep magnetic therapy products are not sold as medical devices. The magnetic mattresses are not considered as health treatment or sold to cure diseases. According to several studies, magnetic therapy effectiveness varies from person to person. However, the magnetic therapy effectiveness is expected but cannot be assured by Tender Sleep. MAGNETIC FIELD HAS NONSIDE EFFECTS. Magnetic therapy is not intended to replace any instructions, prescriptions or directions prescribed by your doctor. DUE TO MAGNETIC FIELD, THIS MATTRESS IS NOT RECOMMENDED FOR PERSONS WEARING A PACEMAKER, DEFIBRILLATOR OR ANY OTHER IMPLANTED ELECTRO-MEDICAL DEVICE OR IF YOU ARE LESS THAN 3 MONTHS PREGNANT. MOST OF ALL ELECTRICAL DEVICES ARE NOT AFFECTED BY MAGNETIC FIELD (MAGNETS). However, magnets (magnetic field) may interfere or delete information on computers, laptops, hard drives, pen drives, DVD/ CDs, videotapes, video monitors, credit/debit cards and any other magnetic media. So, we recommend keeping those devices away from your mattress.
WHERE COULD I GET MORE INFORMATION ABOUT MAGNETIC THERAPY?
Over the last 10 years, there have been over 300 worldwide research studies into magnetic therapy. The results have been mixed with some studies showing very little benefit and others demonstrating very powerful results. Many members of the medical profession who are not advocates of alternative therapies have used the clinical data from the studies were benefits were not found as ammunition to shoot down the medical use of therapeutic magnets, they have been shunned, dismissed and even worse labeled as quackery.

The research evidence that these accusations were based on was very inconclusive. Most of the studies involved the use of very weak magnets in some cases magnets with only 200 gauss/ 20 m tesla was used, plus the length of exposure to the magnets varied from minutes to a few hours. Further studies have revealed that the strength of the magnet must be more than 800 gauss/ 80 m teslas and exposure must be at least 24 - 48 hours.
But there is now mounting feedback that magnetic therapy is helping thousands. Hospitals around the world have found quite profound evidence of positive effects. These studies have been conducted using high strength magnets, with correct lengths of exposure ranging from a few weeks to several months.
For magnetic therapy to be accepted as a medical treatment by mainstream medicine, it is crucial that worldwide study of magnetic therapy is continued. As the body of positive evidence continues to grow it is becoming increasingly difficult for the Medical associations to ignore the potential of magnets to treat the symptoms of a host of common chronic ailments.
There is only one way to prove what the Tender Sleep mattress can do for you.
Take the mattress for a test drive and get 101 risk free night trial.
If you don't like it, you will have your money 100% back. No questions made.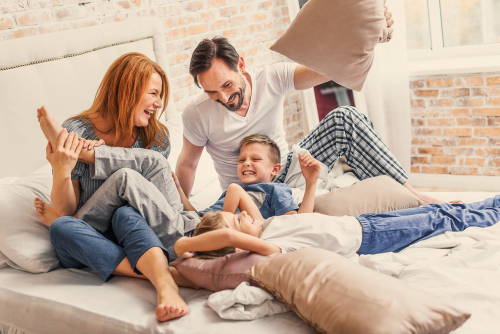 Main references:
1. http://www.magnetictherapyfacts.org/
2. Alfano AP, Taylor AG, Foresman PA, et al. Static magnetic fields for treatment of fibromyalgia: a randomized controlled trial. J Altern Complement Med 2001; 7(1): 53-64.
3. Brown CS. Effects of magnets on chronic pelvic pain. Obstet Gynecol 2000; 95 (4 Suppl 1): S29.
4. Carter R, Aspy CB, Mold J. The effectiveness of magnet therapy for treatment of wrist pain attributed to carpel tunnel syndrome. J Fam Pract 2002; 51 (1): 38-40.
5. Jacobson JI, Gorman R, Yamanashi WS, et al.Low-amplitude, extremely low-frequency magnetic fields for the treatment of osteoarthritic knees: a double-blind clinical study. Altern Ther Health Med 2001; 7 (5): 54-59.
6. Pinzur, MS, Micheal S, Lio T, et al.A randomized prospective feasibility trial to assess the safety and efficacy of pulsed electromagnetic fields therapy (PEMF) in the treatment of stage 1 Charcot arthropathy of the midfoot in diabetic individuals [abstract]. Diabetes 2002; 51(Suppl 2): A542.
7. Quitan M, Schuhfried O, Wiesinger GF, et al. [Clinical effectiveness of magnetic field therapy: a review of the literature]. Acta Med Austria 2000; 27 (3): 61-68.
8. Biomagnetic Research Self Study - Post Ankle Surgery Healing And Chronic Pain Reduction by Jesse MacLean.
9. Biomedical Engineering Study Demonstrates the Healing Value of Magnets by Melissa Maki - University
of Virginia.
10. Magnetic Therapy for the treatment of leg ulcers, knee pain, and dysmenorrhoea.
11. Magnetic bracelets relieve pain in osteoarthritis of the hip and knee by the Arthritis Research Campaign
(Dec 04).
12. Magnetic Bracelets Cut Osteoarthritis Pain - Study by Reuters London (17.12.04).
13. Bone Healing with medical magnets - by By Jennie Albin, CTB (1999).
14. The effect of magnet therapy on Fibromyalgia pain - (27.02.2001).
15. Diabetes study confirms the power of magnets - (06.01.2001).
16. Treating Multiple Sclerosis (M.S) with Electro Magnetic Field E.M.F - (2001).
17. Magnets can cure depression - (Dec 2004).
18. Randomised controlled trial of magnetic bracelets for relieving pain in osteoarthritis of the hip and knee -
(Dec 2004).
19. Bioelectromagnetics Society: 26th Annual Meeting, Washington DC, June 2004.
20. Summary of a 12-month Double-Blind Clinical Test of Magnetic Mattresses, 1990. Sanikukal Hospital, Tokyo Communication Hospital, and Kouseikai Suzuki Hospital.